Content: text (26 symbols)
Available: 6
Uploaded: 29.11.2019

Positive responses: 19
Negative responses: 0

Sold: 36
Refunds: 0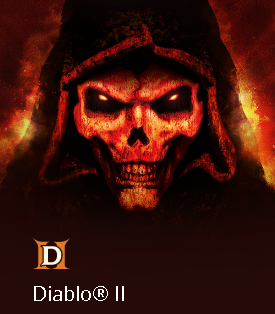 A hero must rise
Diablo, the Lord of Terror, has fallen to a brave hero beneath the church of Tristram. Now that hero is gone, replaced by a Dark Wanderer who roams the world of Sanctuary leaving death and destruction in his wake. As a hero of humanity, you must face the minions of Diablo's evil brothers and stop the Dark Wanderer before he fulfills his terrible destiny.

Blizzard® Account required
Battle.net® Classic registration required for multiplayer
System Requirements
Product Details
Relive a Blizzard Classic

Become a legendary hero
Battle Hell's minions as the Amazon, Sorceress, Necromancer, Paladin, or Barbarian, each with unique skills and abilities. As you journey across the immense world of Sanctuary, you'll learn new skills, find powerful new weapons and armor, and enhance your gear with magic as your hero's power and legend grow.


Master multiple levels of difficulty
As you grow in power, you can take on the minions of Diablo in Nightmare Mode for greater challenge and greater rewards. Grow strong enough and enter Hell Mode, where your foes become truly fearsome, but the rewards are epic!


Defeat Diablo® online with your friends
Take the fight online with up to seven of your friends via Battle.net® Classic, Blizzard Entertainment's free online gaming service. Find games, trade, and compete in regional ladders during ongoing seasonal competitions.
06.12.2019 22:09:55
Awesome seller!! Perfect Transaction!!! Thank you!
03.12.2019 23:39:45
all good :))))
03.12.2019 23:38:39
all good :))))
03.12.2019 23:36:23
all good :))))
28.11.2019 13:30:10
all good my friend :))
03.11.2019 17:21:10
код сработал
01.11.2019 22:12:55
всё отлично, спасибо)
28.10.2019 19:44:27
all good :))))
25.10.2019 22:17:18
all fine as always :))) thanks :)))
24.10.2019 21:50:58
All good! всё работает!
24.10.2019 21:50:20
Key works fine! Thanks!
23.10.2019 14:29:36
all good :))))))
30.09.2019 9:17:17
Ключ активировался
23.07.2019 14:09:31
Key works! Thanks!
22.07.2019 15:24:08
The key works! Thanks! Good seller!
22.07.2019 15:23:27
The key works! Good seller!
22.07.2019 15:22:56
The key works! Good seller!
04.06.2019 14:15:43
Ключ получил, игру активировал, спасибо