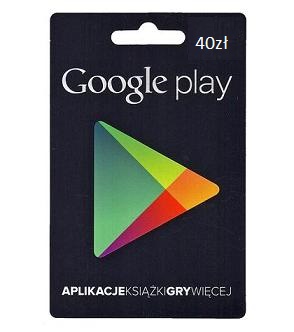 When buying, you will receive a gift certificate for 40 Polish zlotys, which should be activated sequentially.

Google Play gift card (PLN) with a denomination of 40 Zt for the Polish (!) Account (PLN).
ATTENTION!!! You can also change the billing address to Polish on your personal account and activate this gift card even if you are not from Poland.
The code you receive instantly automatically after payment.

A gift card can be used to purchase any content on Google Play. You can enter several gift cards on your account!
When you activate the gift code, your Google Play balance will be refilled by the appropriate amount. With the help of the code, you can also replenish the balance or acquire certain applications and digital content.
14.09.2018 15:53:34
все отлично !