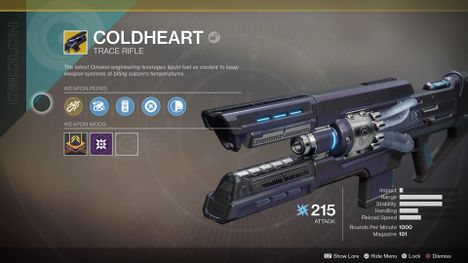 To use Kill-Tracker Ghost, you must have a basic version of the game Destiny 2!

Destiny 2: Coldheart:
Experimental energy. Deadly precision. Cold as ice. The Coldheart Exotic Trace Rifle.
Activation Instruction:
1. Download the Battle.net client from the official site and install;
2. After installation, enter the login and password from your account, (or create a new one and log in to your account);
3. Activate the activation key.
05.05.2018 8:30:15
Item received within seconds. Brilliant!
01.05.2018 23:23:54
Спасибо от сбербанка! Всё успешно активировано!
12.04.2018 19:50:58
Всё отлично. Спасибо.